NRC holds a forum for regulatory changes to prevent farmland speculation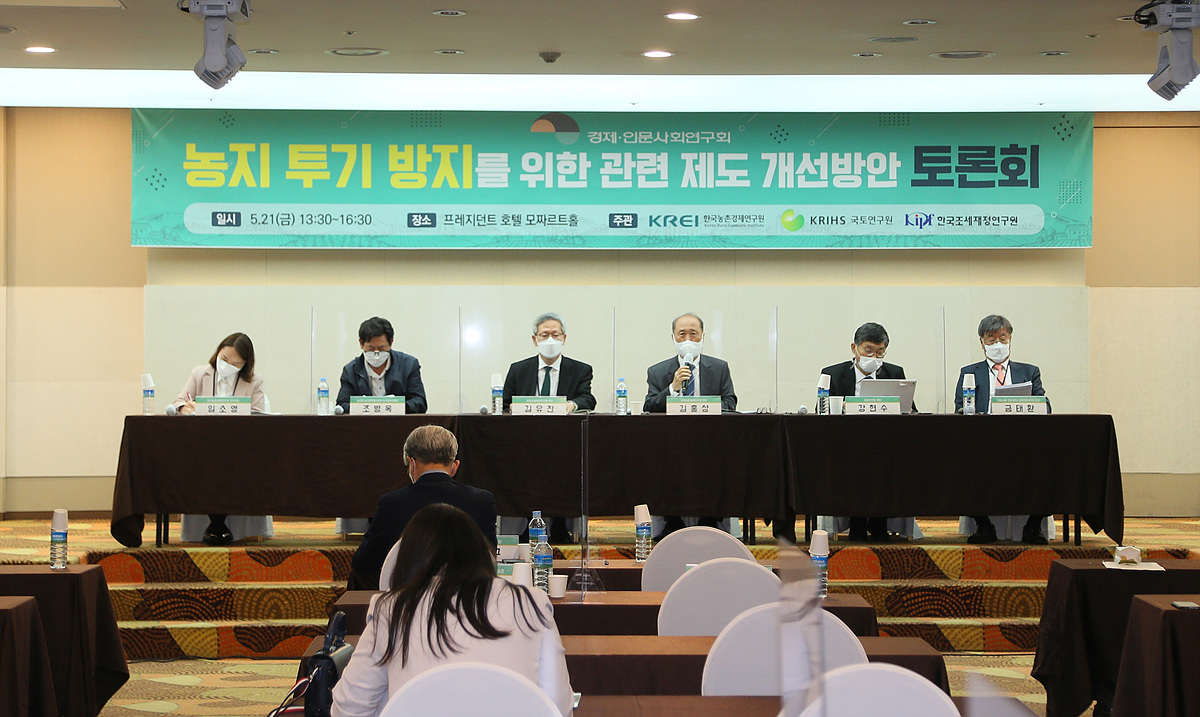 The National Research Council for Economics, Humanities, and Social Sciences (NRC) held a form for regulatory changes to prevent farmland speculation on May 21. The convention, sponsored by KREI, the Korea Research Institute for Human Settlements, and the Korea Institute of Public Finance, broadcast live through KREI's Youtube channel (http://youtube.com/kreipr).
As the public outrage rose after it was revealed that Korea's top housing agency officials used insider information to snap up farmland near where a housing development project was on the horizon, the government announced plans to improve regulations related to farmland acquisition and management. Since then, the government has tried to revamp the whole system. Against this backdrop, the NRC's forum served as a venue for in-depth discussions to improve farmland regulations, participated by a wide range of experts and officials from national research institutes, the Presidential Committee on Agriculture, Fisheries, and Rural Policy, and government agencies.